The all New SeaDoo Spark. Great Fun at an affordable price. I had the pleasure of test driving this machine at the Miami International Boat Show this year and it brought back a lot of good memories. These new Seadoo's are light, nimble and maneuverable. Best of all, you can get one for around $5,000.
The Ethanol Story
Ethanol is a Big concern for Marine Engine Manufacturers. Here is why you should be concerned as well.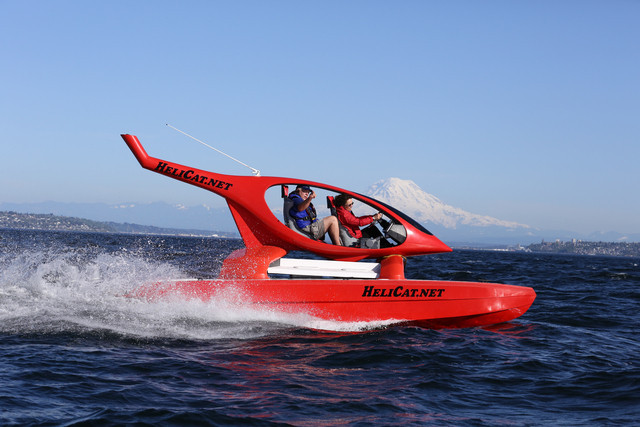 This year, the Miami international Boat Show was better then ever. Upbeat manufacturers are bullish about the up swing in the economy. 2013 showed an overall increase of 10% in sales for for the marine industry and predictions are that 2014 sales will increase by 10%.
This is all good news and the manufacturers are reacting be releasing new products, investing into research and development and partnering with other manufacturers.
The 2014 boating season will be a turning point in technological advancements for the marine industry, paralleled only by the automotive industry. These advancements will increase fuel economy and lower emissions, make your boat more comfortable, ride better and make your boat more reliable and easier to service.
I had the pleasure of talking with the executives from Mercury, Evinrude, Dometic, Carolina Skiff and Sea Doo, just to name a few. They all have some exciting news to share and I will be posting it for you over the next few weeks.
For the first time in the marine industry, consumers can fully customize their boat to fit their on-water ambitions right at the dealership. Introducing the Crestliner 1600 Vision—boating's next game changer.
The Bass Boat Solutions Flow-Rite Remote Drain Plug makes complying with Quagga Mussel regulations easy.
BRP announces Evinrude E-tec "experience EVEN more boat show sales event" FOR Canadian CONSUMERS
Sturtevant, Wis., Dec. 16, 2013 – BRP announced today the "Experience Even More Boat Show Sales Event" for its Evinrude outboard engine brand.
During the promotion, which runs through March 31, 2014, Canadian consumers who purchase and take delivery of eligible loose or package Evinrude engines from a participating Evinrude dealer will be eligible for one of the following program options:
Package Offer: All new boat package buyers receive 6-year B.E.S.T. engine and rigging components warranty on Evinrude E-TEC engines 15 H.O and above.

Loose Engine Repower Offer: Repower buyers receive 6-year B.E.S.T engine and rigging components warranty on Evinrude E-TEC engines 15 H.O and above and a Canadian exclusive rebate up to $650. Plus free rigging on Evinrude E-TEC engines 75 HP and above.
"We're celebrating the start of another exciting boating season by providing consumers with incredible offers on our industry-leading outboard engines," said Christopher Berg, director of marketing and strategic planning for Evinrude. "The Evinrude E-TEC 'Experience Even More Boat Show Sales Event' is the perfect time to for consumers to take advantage of these offers and choose Evinrude E-TEC engines to power their season and beyond."
For full details and conditions about this promotion, consumers should visit an authorized, participating Evinrude dealer. For full promotional details and conditions, or to find a local Evinrude dealer, visit www.evinrude.com.
BRP's Evinrude engine line-up from 3.5- to 300 horsepower offers customers superior value across a full range of applications. Engines are available at authorized Evinrude dealerships worldwide. Become part of the online Evinrude community at www.evinrudenation.com and follow us on Facebook at www.facebook.com/brpevinrude.
Williams has developed several new lures for 2014 Follow this link to view some of their new offerings.
Garmin introduces several new products for 2014 like Down Vu/Side Vu depth finders with amazingly high resolution and picture quality and the new GPSMAP 800 and 1000 series provides the angler with a complete solution by complementing existing new GPSMAP 500 and 700 series combination units. Equipped with built-in 1kW traditional sonar capability, built-in CHIRP and newly announced DownVü and support for SideVü with CHIRP (GCV™ 10 required), the GPSMAP 800 and 1000 series allow the angler to have a near-picture quality view of what's below and to the sides of the boat.
Read more about Garmin's new product releases at GARMIN's New Products for 2014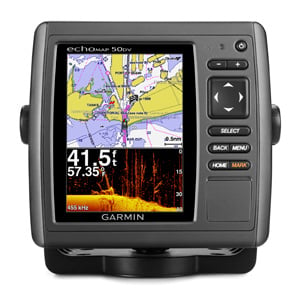 Winner of numerous awards, the 370 Outrage amazes. Exceptional as both an offshore angler boat and recreational family boat, the 370 Outrage is big on space, comfort, and luxury. The devoted angler will find the multipurpose leaning post a dream, as well as the livewell, tackle storage, refrigerator/freezer, sink and grill. An optional Summer Kitchen swaps the livewell for another fridge and stovetop. The helm impresses with an electrically adjustable captain's seat and hardtop-windshield system for ultimate comfort when cruising even the roughest ocean waves. The innovative dive door offers seamless water access. The sumptuous cabin gives a new meaning to onboard luxury, hosting a double berth, HDTV, coffeemaker, hanging locker, fridge, microwave, and shower and vanity. With the 370 Outrage, nothing compares---for recreation, fishing, entertaining or overnighting.