Williams has developed several new lures for 2014 Follow this link to view some of their new offerings.
Garmin introduces several new products for 2014 like Down Vu/Side Vu depth finders with amazingly high resolution and picture quality and the new GPSMAP 800 and 1000 series provides the angler with a complete solution by complementing existing new GPSMAP 500 and 700 series combination units. Equipped with built-in 1kW traditional sonar capability, built-in CHIRP and newly announced DownVü and support for SideVü with CHIRP (GCV™ 10 required), the GPSMAP 800 and 1000 series allow the angler to have a near-picture quality view of what's below and to the sides of the boat.
Read more about Garmin's new product releases at GARMIN's New Products for 2014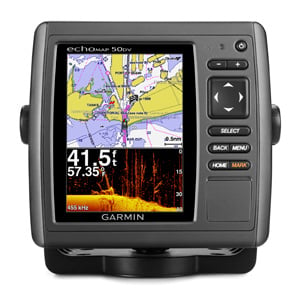 FORT LAUDERDALE, Fla. (November 13, 2013) - Five days of ocean breezes and sunshine
set a spirited tone over the 54th annual Fort Lauderdale International Boat Show
from Oct. 31st to Nov. 4th.

Show organizers reported that gate attendance for the entire show was up 28 percent
from the prior year and the highest since the 2006 show, and that exhibit space
was the largest it has ever been, with returning exhibitors expanding their show
presence over 2012.
See:
New 2014 Blackwater Boats 36 Tournament Edition Fishing Boat
Looking for an awesome fishing machine, big enough to handle just about any water, small enough to drag to every tournament you desire. The new 36 Tournament Edition Blackwater will fit the bill. With triple 300 Mercury Verado four strokes the TE will hit 70 MPH, mid 60's loaded to the gills and still deliver 1.5mpg at cruise, all with a conventional V-bottom. No steps to burp and scare the fish or contribute to sloopy handling or transducer issues. The 36 TE has been designed for the ultra serious fisherman who wants everything he needs to pull in the money fish yet still wants some creature comforts. The narrow console gives huge pathways to fight forward or back, the optional floor livewell makes 4 livwells in the boat. There are two massive transom livewells and a pitchwell in the leanpost if you do not want the tackle drawers. See the optional power sliding Frigid Rigid cooler, it moves with ease even fully packed. You can put up to 60 rod holders throught the boat to manage any fishing application. Done fishing and heading in the weigh in, tired, no problem. Just drop out the four forward seats or flip up the rear bench seats, crank up the tunes and celebrate!
Winner of numerous awards, the 370 Outrage amazes. Exceptional as both an offshore angler boat and recreational family boat, the 370 Outrage is big on space, comfort, and luxury. The devoted angler will find the multipurpose leaning post a dream, as well as the livewell, tackle storage, refrigerator/freezer, sink and grill. An optional Summer Kitchen swaps the livewell for another fridge and stovetop. The helm impresses with an electrically adjustable captain's seat and hardtop-windshield system for ultimate comfort when cruising even the roughest ocean waves. The innovative dive door offers seamless water access. The sumptuous cabin gives a new meaning to onboard luxury, hosting a double berth, HDTV, coffeemaker, hanging locker, fridge, microwave, and shower and vanity. With the 370 Outrage, nothing compares---for recreation, fishing, entertaining or overnighting.
OceanLED, the global leader in marine lighting, today announced two new product families, the Amphibian Xtreme and Amphibian Pro Xtreme, the latest in its line of world-class LED lights for vessels up to 65 feet. Read more at:New In Boating

Fishing the Mighty St. Lawrence River
Pat Briere has been fishing the St. Lawrence River since he was a little boy for massive Muskie.
Okuma Helios Air Low Profile bait cast reels, weigh in at just 5.7 ounce. See: New In Tackle
Zeballos End of Season Fishing Report. See Fishing Blogs for more details.
It's always exciting when you can look back at a season and can say it was great success. The summer season around Zeballos and much of the west coast turned out to be some of the best salmon fishing we have experienced in a few years. Chinook returns along the west coast were expected to be similar to last year and in my opinion they were definitely exceeded. We had great salmon fishing right from the very start. With the first group in June and the last group in September taking home their limits of salmon and halibut - it makes you realize how special our fishery really is.